One of my cousins had a baby girl last week. I've been trying to think of something to make for them.
Recently, I stumbled on this awesome onesie on
Pinterest.com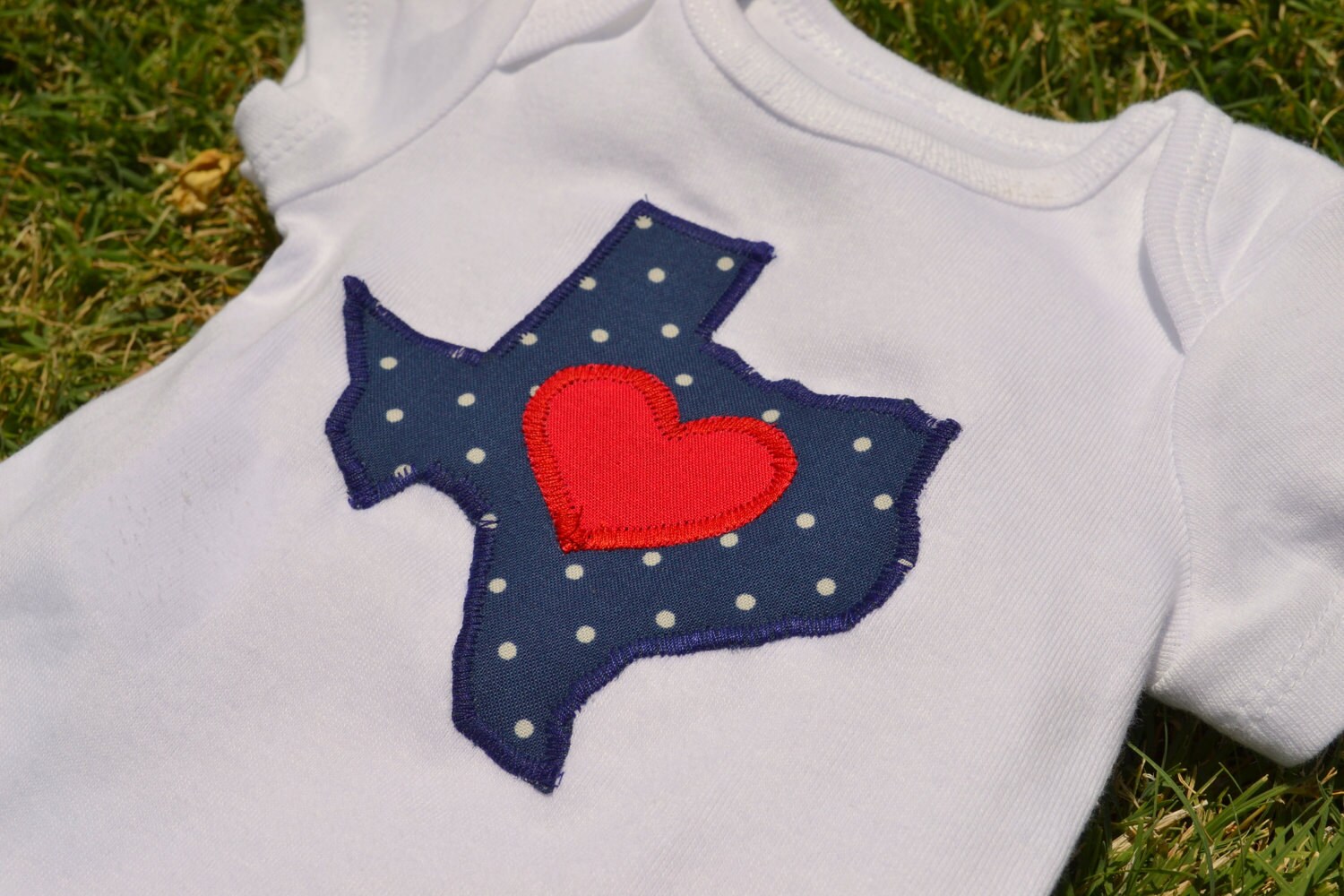 Since my cousin and his wife are both from Indiana, but living in Colorado, I decided to redo this onesie and put my own spin on it. I think it came out so cute!
Notice that Indiana is made from a vegetable patch fabric! I thought it was so appropriate for this agricultural state.
I hope they love it and think of home every time she wears it.
Update:
Here is a picture of the blessed baby wearing the finished product